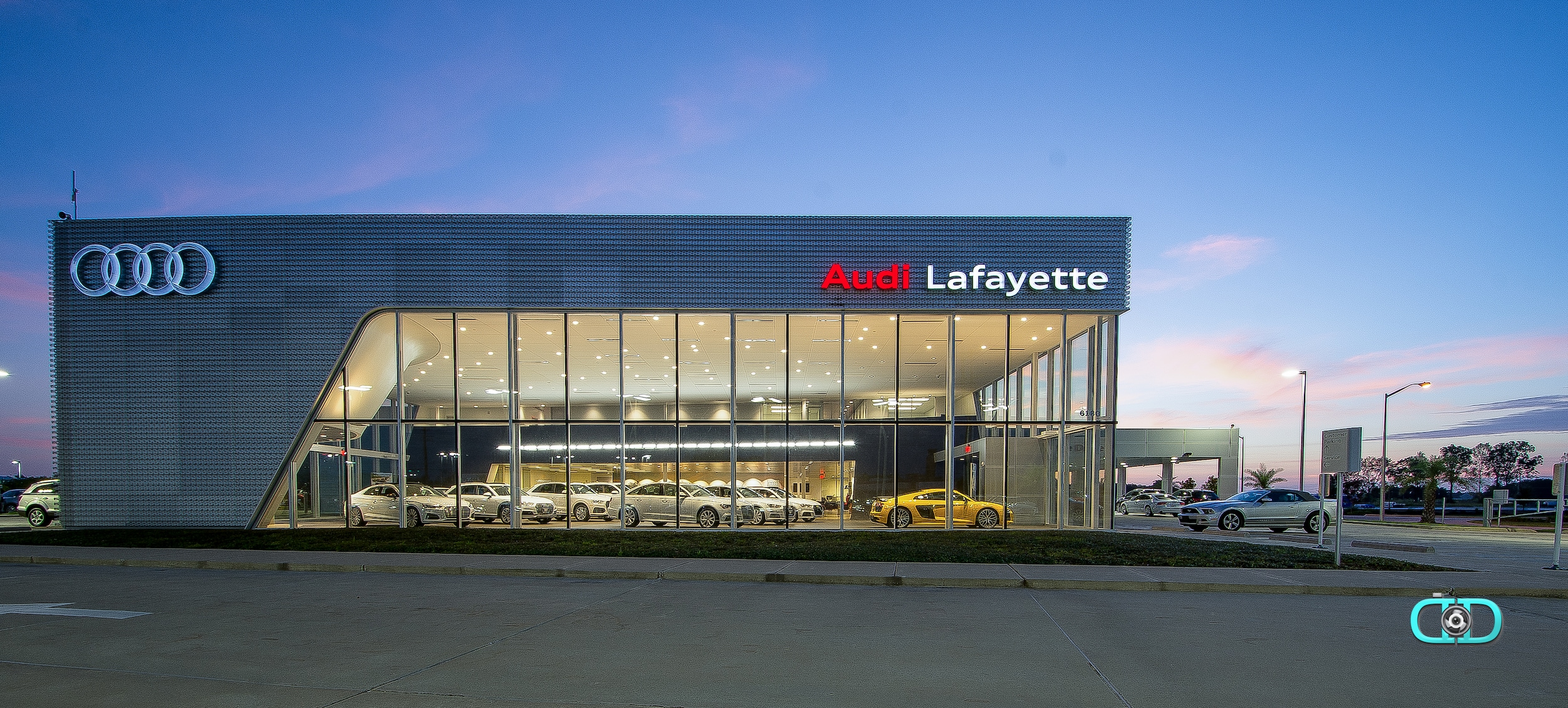 Since opening, our commitment to providing impeccable service remains uncompromised. Assisting every aspiring Audi owner throughout their purchasing process from start to finish with honesty, attentiveness and professionalism, our team of Audi sales experts strive to set the industry standard for customer service. Whether you're looking for a personalized lease or loan on a pre-owned Audi Q5 SUV or a new Audi A6, Audi Lafayette's team of sales professionals tirelessly work to ensure you leave our dealership wholly satisfied. Recognized by Audi themselves for our commitment to excellence, Audi Lafayette is proud to announce our status as one of 161 Audi Magna Society Elite Dealerships across the nation!
What Is An Audi Magna Society Elite Dealership?
Audi hand-selects the most outstanding retailers in the United States with Magna Society awards - however, the Elite designation is reserved for only those that exhibit an "...exceptional level of customer service..." and "...properly represent the Audi Brand." Thanks to the support from residents of Acadiana and all surrounding areas, Audi Lafayette has been given the opportunity to serve our community with distinction - culminating in our status as a 2019 Audi Magna Society Elite dealership!
One Of Only 16 Awarded Dealerships Nationwide
While 161 dealerships across the nation were awarded with prestigious Magna Society Awards, only a select 16 Audi dealers were chosen as Magna Society Elite winners - a superior achievement distinguishing our dealership as the best of the best across the United States. From our commitment to serving residents throughout Acadiana to our extensive inventory and state-of-the-art dealership facilities, Audi Lafayette continually strives to exceed expectations and set the standard for Audi dealerships within Louisiana and beyond.
Audi Lafayette: The Best Of The Best
As proud recipients of the 2019 Magna Society Elite award, Audi Lafayette would like to thank the community of Acadiana (and all surrounding communities) for the continued support throughout our growth within Lafayette. We look forward to providing industry-defining service and assisting in enriching the Lafayette and Acadiana communities however possible for decades to come. Stop by our dealership to experience our Audi-commended service, or give us a call to schedule a test drive of the Audi of your choice!