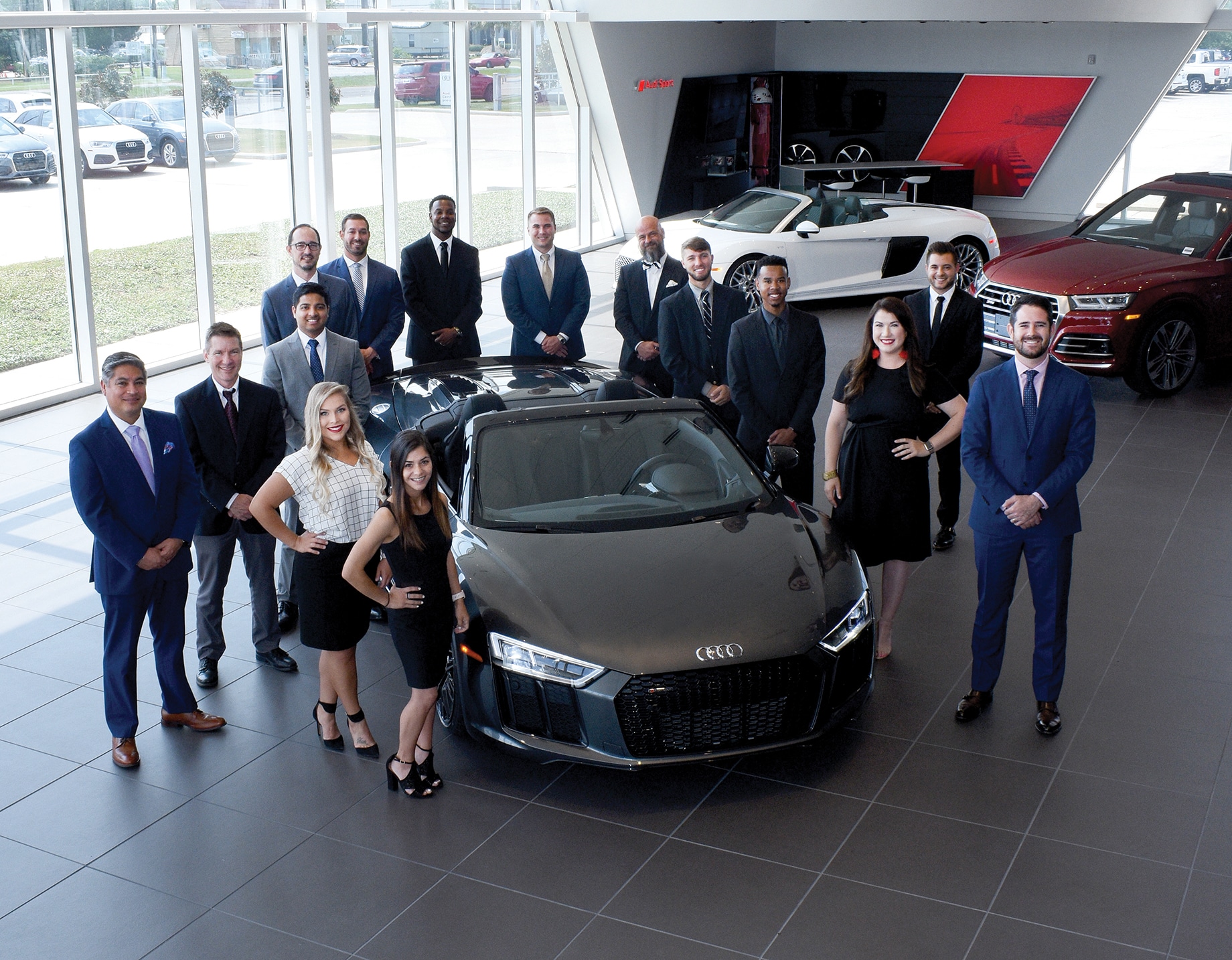 ?
Celebrating its 25th anniversary, the Junior League of Lafayette presents its Tinsel & Treasures holiday shopping market for residents throughout Lafayette. An organization of women promoting voluntarism, improving the community and developing the potential of women through educational and charitable events, Audi Lafayette proudly stands behind the Junior League of Lafayette as a Bronze Sponsor for their 25th annual Tinsel & Treasures holiday market.
About Tinsel & Treasures
Providing attendees a one-stop shopping experience complete with boutique-like shops for jewelry, food, gifts, home décor, apparel, and even a new Audi model, Tinsel & Treasures remains a community-oriented event benefiting both community programs throughout Lafayette and local businesses committed to the betterment of the local economy and its residents.
The festivities begin Wednesday, September 26th for a preview party between 7 p.m. and 10 p.m. The following day, Thursday, September 27th, marks the beginning of the holiday market - extending from 10 a.m. until 8 p.m. Friday's holiday market hours are 9 a.m. to 8 p.m., while Saturday (the final day of this three-day event) extends from 9 a.m. to 5 p.m. The market will take place at the CAJUNDOME Convention Center, with one-day entry tickets available for $13.
Audi Lafayette - Bronze Sponsorship
Joining various other community sponsors, Audi Lafayette proudly supports and participates in the Tinsel & Treasures event, offering attendees a booth and designated area within the convention center with accompanying inventory exclusively for sale throughout the event. Throughout its lifetime, Tinsel & Treasures has successfully raised upwards of $5.6 million to support community programs throughout Lafayette and the surrounding areas to significantly improve the wellbeing and livelihoods of women and children within our community. Assisting the Junior League of Lafayette in their endeavors, Audi Lafayette proudly stands as a Bronze Sponsor of the event.
A Commitment to Community: Audi Lafayette
Proudly serving residents of Lafayette with impeccable service and an extensive selection of Audi models, Audi Lafayette strives to assist pinnacles of the Lafayette community with sponsorship and support. Stop by our dealership to experience our exemplary service and browse our extensive inventory of new and pre-owned Audi models, or give us a call to schedule a test drive at your earliest convenience!