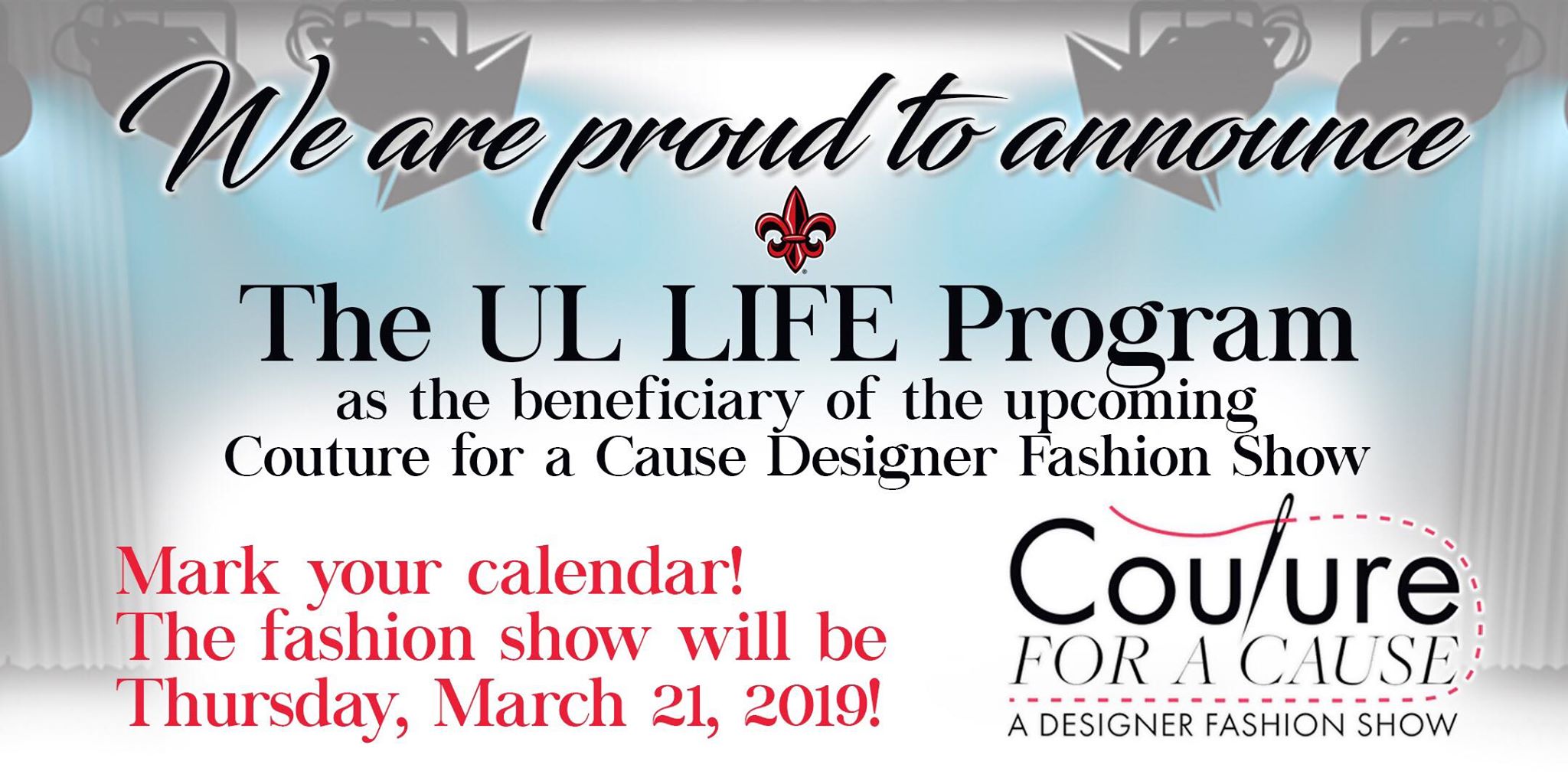 Continually striving to support the Lafayette community however possible, Audi Lafayette proudly presents Couture for a Cause: A Designer Fashion Show in collaboration with 337 Media to showcase specially designed gowns hand-crafted by local designers. A community effort promoting collaboration, unity and support, Couture for a Cause's proceeds will go towards Families Helping Families of Acadiana - an organization assisting and strengthening community members with disabilities and their families through a network of services, supports and resources.
Event Specifics
Couture for a Cause will feature live and silent auctions funded by various community sponsors, with items such as sports memorabilia, custom jewelry, featured trips and more available. Scheduled on Thursday, March 21st, 2019 from 6:15 p.m to 9 p.m. at Audi Lafayette, Couture for a Cause is poised to impress and inspire attendees and participants. With extensive support from community members and local businesses alike, Couture for a Cause stands as a proud example of Audi Lafayette's commitment to community betterment, and supporting residents throughout the Lafayette area in striving to achieve their aspirations.
UL LIFE (Learning Is For Everyone) Program - The 2019 Non-Profit Benefactor
The UL LIFE program is a personalized program assisting young adults with intellectual disabilities through academic, social and career development skills. Audi Lafayette proudly anticipates supporting UL LIFE through donating a portion of Couture for a Cause's proceeds to the further development and continuation of this exceptional program.
With VIP tickets available with valet parking, a one-hour cocktail party, reserved seating and a goodie bag, aspiring attendees receive their preferred degree of involvement and accommodation. General admission tickets are priced at $35, while VIP tickets are available for $75. With complimentary food and beverages available for all attendees, along with wine, beer and a signature cocktail provided by Tuten Title & Escrow, Couture for a Cause stands poised to impress and excite!
Couture for a Cause - An Audi Lafayette Event
Stop by Audi Lafayette to browse our selection of new and pre-owned Audi vehicles, or to speak with a sales professional about the upcoming Couture for a Cause event. Committed to serving our community and its residents with exemplary service, Audi Lafayette strives to become a mainstay of community-focused Lafayette businesses. Stop by our dealership today, or give us a call at your earliest convenience to either schedule a test drive of your preferred model, or to inquire further about the Couture for a Cause event!