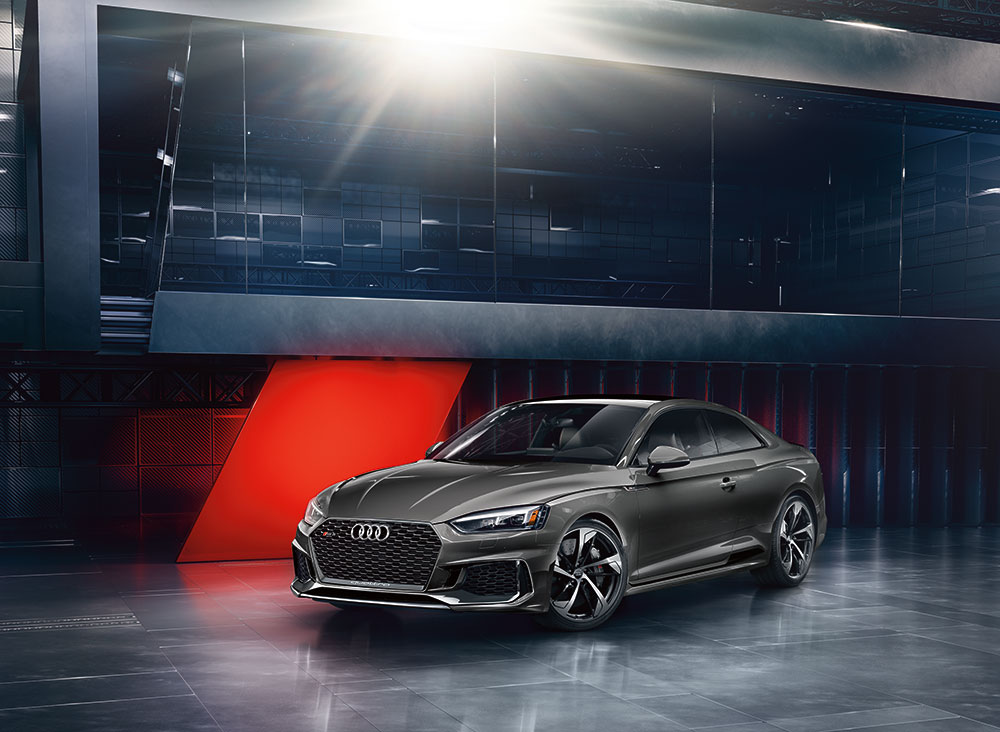 ​

Audi Lafayette proudly partners with Golden Nugget Casino for the "$100,000 Summer is 'Audi' Here" car giveaway! Between September 3rd and September 29th at 12:29 AM (the next day), participants receive the ability to earn credits on video and table games, and slot machines. Having drawn a winner at 12:30 AM September 29th, the individual selected will receive a 2018 Audi RS5! All other finalists receive a share of $12,000 free slot play, further increasing chances of excitement. Participate in your opportunity to win a 2018 Audi at Golden Nugget Casino, proudly sponsored by Audi Lafayette.
Rules and Timeline
Participants receive one entry for every ten Tier Credits earned on slot machines and table games, or 25 Tier Credits earned on video poker or keno leading up to September 29th at 12:29 AM. The drawing will be held at the main entrance of the casino, and all participants must play using the 24K Select Club Card. With Audi Lafayette providing the 2018 Audi RS5 as the main prize, participants receive the assurance of a prize vehicle exuding eminence, luxury and style unparalleled by comparable models.
Audi Lafayette and Golden Nugget Casino - Win Your Ideal Audi!
Audi Lafayette provides drivers throughout the Lafayette region with an extensive selection of sought-after Audi models to satisfy a variety of driving styles and vehicle preferences. Whether seeking the executive eminence of a 2018 Audi A4, or the exhilarating performance of the Audi R8, our team of sales professionals tirelessly strive to ensure your next vehicle purchase remains stress-free and expeditious. Stop by Audi Lafayette to test drive your ideal Audi model, and enter the Golden Nugget Casino "$100,000 Summer is Audi Here Car Giveaway" prior to the drawing on Saturday, September 29th!