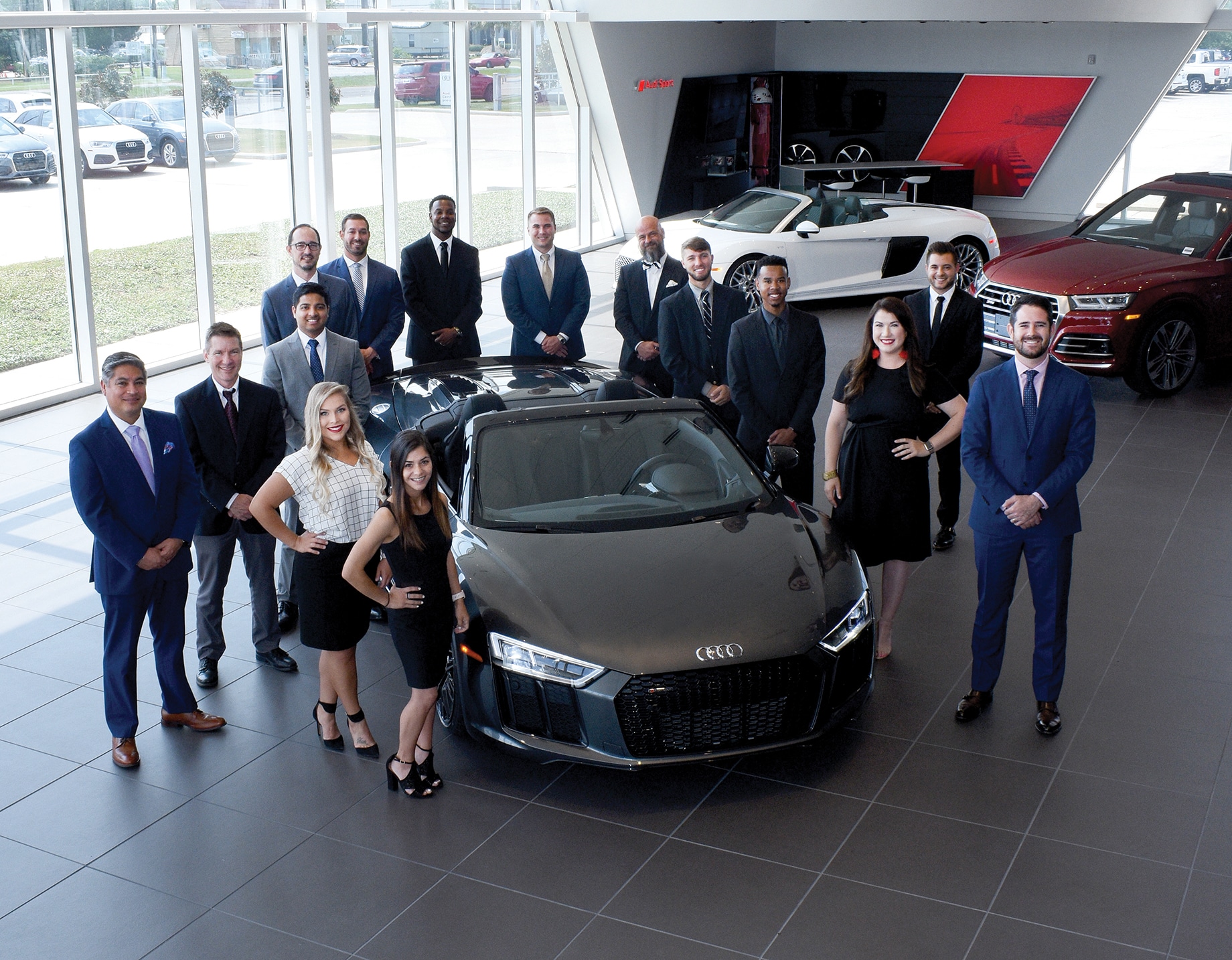 ?
Audi Lafayette proudly stands behind Maddie's Footprints as a sponsor for the 9th annual Footprints Forever 5K Run/Walk for the second year in a row. Established to celebrate the life of a child, the Footprints Forever 5K Walk/Run stands as a "birthday party for our angel babies" - providing an uplifting, community-focused celebration and remembrance ceremony for those affected across the Acadiana region. Supporting families since 2010, Maddie's Footprints has raised and contributed over $600,000 to suffering families in the infant loss community.
Maddie's Footprints: A Mission of Compassion
Established in January, 2010, Maddie's Footprints commemorates Madeline Noelle McGrew through the consolation and assistance of families enduring the indescribable emotional strife of losing an infant. Providing guidance in acquiring information or counseling, in addition to financial assistance for end-of-life expenses medical bills, Maddie's Footprints has proudly donated hundreds of thousands to affected families since its inception.
Residents throughout Lafayette and Acadiana seeking to register for the race, volunteer, or create a fundraising team may do so through our website. With a one-mile and 5K run/walk taking place for aspiring participants, attendees are also invited to partake in a remembrance ceremony to unify as friends and families to commemorate the lost children who have left an everlasting impact on our lives.
With activities for children, live music, food and beverages available throughout the event, taking place on Saturday, October 20th, from 7:30 AM until 11:30 AM at River Ranch Town Square, residents throughout the Lafayette region are invited to join Audi Lafayette in supporting a commendable cause while uplifting the community through remembrance and support.
Audi Lafayette: Community Driven
Audi Lafayette encourages residents throughout our community to partake in this event, joining our dealership in upholding a charitable cause whose focus on supporting those affected by the loss of an infant undoubtedly resonates with family members and friends among us. View the event on its dedicated Facebook page, or join us on October 20th to partake in the Footprints Forever event at River Ranch Town Square!