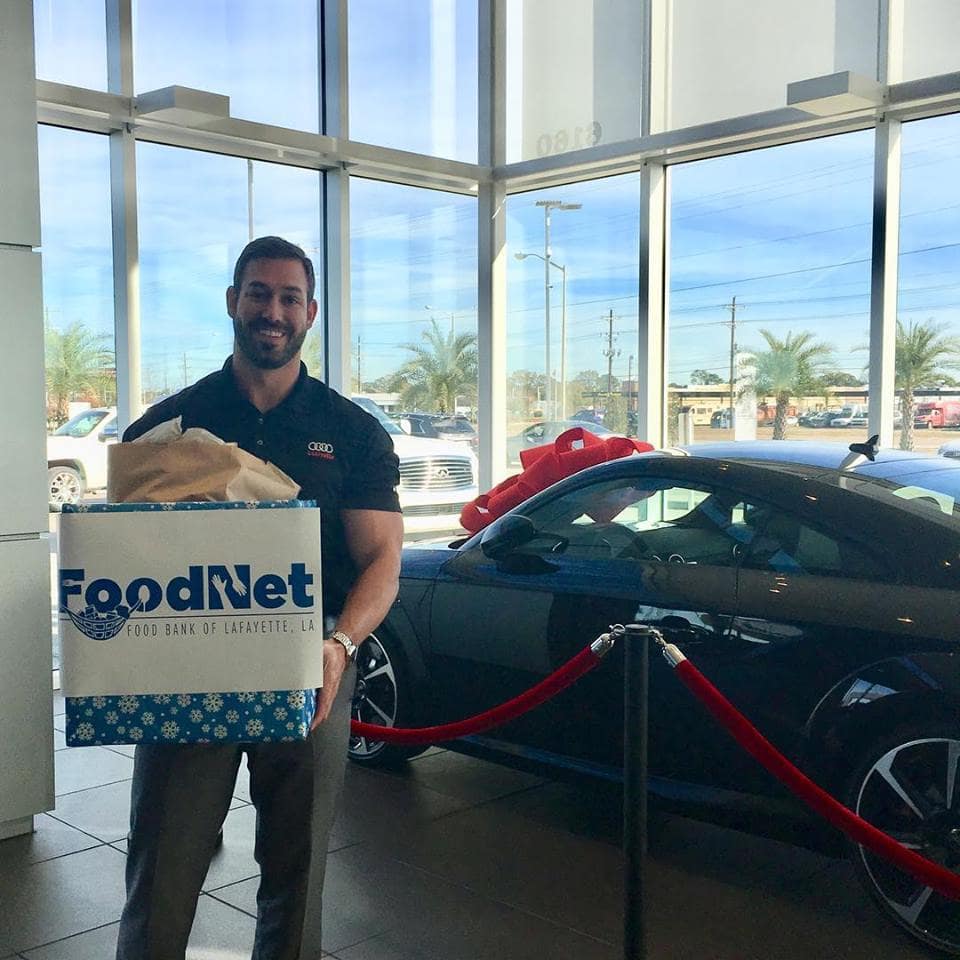 ?
Committed to serving our community and those less fortunate during the holiday season, Audi Lafayette's food drive from Monday, November 26th to Tuesday, December 4th directly benefits the FoodNet Food Bank of Lafayette, LA. In collaboration with the 32nd Annual KLFY News 10 "Food For Families/FoodNet Food Drive", Audi Lafayette will deliver all donated non-perishable food donations to FoodNet on the evening of December 4th. In partnership with the Lafayette Automobile Dealer Association, Audi Lafayette proudly works alongside our community members to uplift the disenfranchised and destitute throughout the greater Lafayette area.
The FoodNet Food Bank of Lafayette, LA
As a nonprofit serving the Lafayette Parish, FoodNet proudly distributes thousands of pounds of food to those in need throughout the community. With hundreds of thousands of pounds donated and delivered annually since their inception in 1987, FoodNet serves up to 33,000 individuals each year through community donations, food drives and grants. Assisting FoodNet in their generous endeavors, Audi Lafayette proudly collects donations for the nonprofit either at our dealership, or nearby at the Cajun Dome.
The Audi Lafayette Food Drive: Donate at Audi Lafayette or the Cajun Dome
Audi Lafayette's commitment to community outreach and involvement stands as a core aspect of our business. In partnership with local organizations and businesses, Audi Lafayette continually strives to uplift the community however possible. Join our dealership in collecting non-perishable food donations for our food drive, in support of the FoodNet Food Bank of Lafayette, LA!