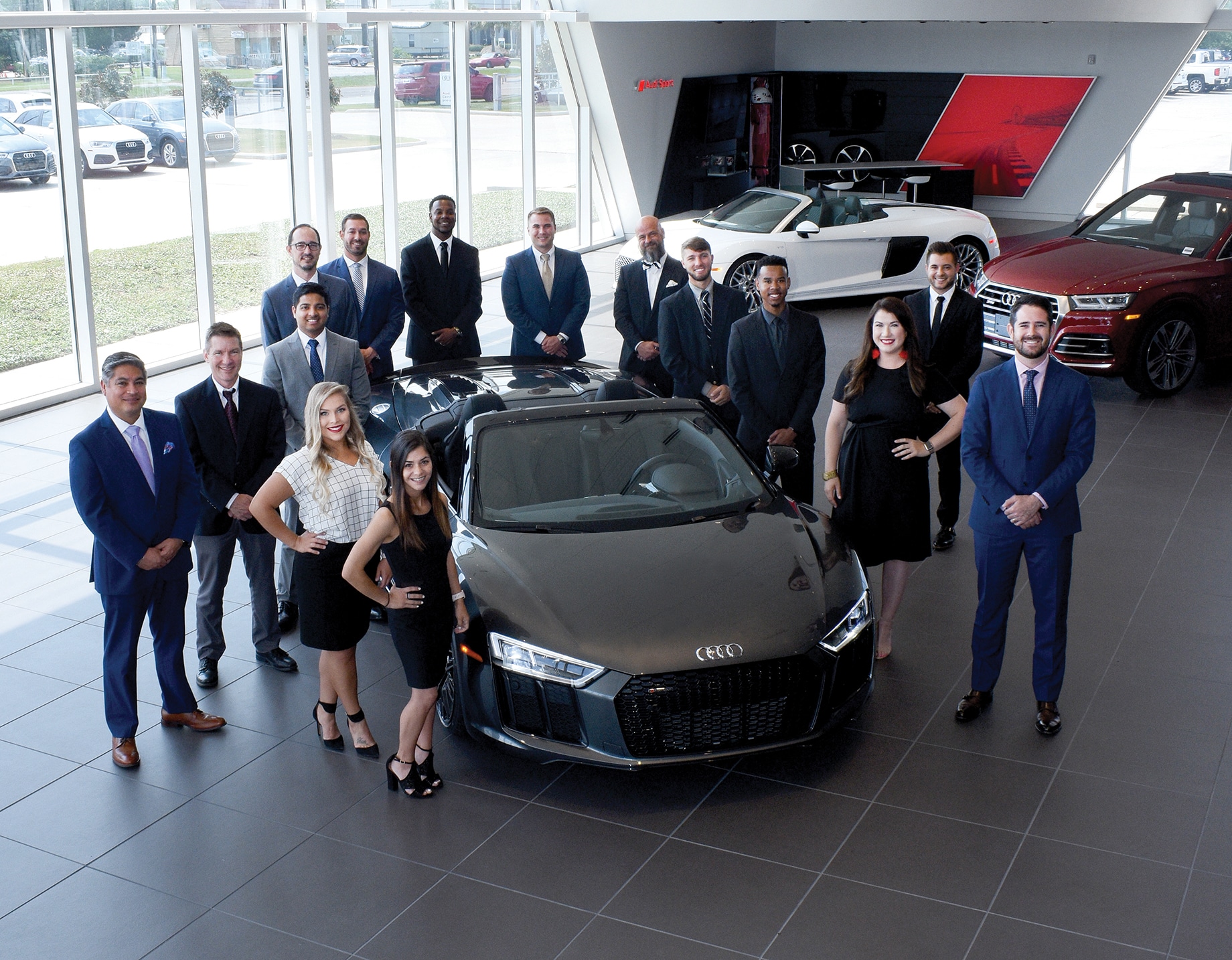 ​
Throughout the previous three years, Audi Lafayette has not only garnered a devout following of satisfied customers throughout the Lafayette area, but received innumerable accolades attesting our commitment to surpassing the competition with exemplary, industry-defining service. Amending our extensive list of awards, Audi Lafayette has recently been named Acadiana's "Best Luxury New Car Dealership" by The Times of Acadiana - an honor we're ecstatic to receive!
Extensive New Inventory
Proudly providing drivers throughout the Acadiana region with a vast array of desirable new Audi models in their various trim levels, Audi Lafayette ensures the utmost satisfaction of even the most exacting drivers. Whether seeking the exhilarating performance and impeccable style of the iconic Audi R8 Spyder, or the bold and commanding eminence of an Audi A5 coupe, Audi Lafayette's comprehensive selection of sought-after new Audi models ensures that every aspiring Audi driver receives their precisely preferred balance between performance, luxury, affordability and capacity. Upholding our reputation of uncompromised attentiveness throughout your purchasing process, in conjunction with a strict adherence to your expressed preferences while navigating our expansive inventory to select your ideal Audi, our exemplary team of sales professionals at Audi Lafayette continually strives to outstrip the competition with unimpeachable precision and unrivaled expertise.
Acadiana's #1 Luxury Car Dealership: Audi Lafayette
Having received top honors from our neighbors throughout Acadiana, Audi Lafayette humbly thanks all readers of The Times of Acadiana who voted for us, thereby bestowing this prestigious accolade upon our dealership. As we tirelessly endeavor to surpass expectations with exemplary service and offer an extensive inventory of highly sought-after Audi models, our gratitude and dedication to the citizens of Lafayette and Acadiana remains steadfast. Stop by our dealership to speak with a member of our sales team, or give us a call to schedule a test drive of your preferred Audi model today!